TCM's Treasures from the Disney Vault returns December 20th, 2017, with classic films including "Pete's Dragon," "Toby Tyler," "Zorro," and "Robin Hood."
Disney's Tsum Tsum Monthly Subscription for December 2017 celebrates The Princess and the Frog with mini plushes of Tiana, Naveen, and Mama Odie.
A deeper look at "Star Wars: The Last Jedi" including force ghosts, the Star Tours reference, a possible Studio Ghibli nod, and the end of the bromance.
Olaf's Frozen Adventure arrives on Digital HD along with six classic Disney shorts restored in high definition, some of them for the first time.
Take a look at the Christmas films in the Fox film library, which Disney could own in the future including "Home Alone" and "Miracle on 34th Street."
Click'd is a novel for middle school readers about a young girl who develops an app that's meant to bring friends together, but ends up causing a few divides.
In the wake of Disney's bid to purchase 21st Century Fox, Alex reviews Ferdinand, the newest animated film from Fox's Blue Sky Studios.
Alex reviews the original motion picture soundtrack to Star Wars: The Last Jedi, featuring new and classic themes by John Williams.
"Jazz Loves Disney 2" features covers of classic songs like "Beauty and the Beast" and "Under the Sea" by artists such as Jamie Cullum and Imany.
Tangled: The Series comes to DVD for a second release, celebrating the double-length musical episode "Queen for a Day" plus four bonus shorts.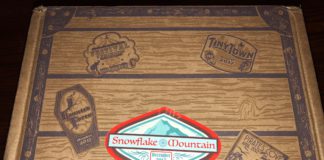 Funko's Disney Treasures subscription crate for December 2017 takes fans to Snowflake Mountain where they will find Bambi, Belle, and some fun winter items.
"The 12 Days of Christmas" by Greg Pizzoli provides an illustrated take on the classic song, with a family of elephants being overrun by gifts.
Ducktales: Woo-oo! is the first DVD release of the new 2017 series, presenting the premiere double-episode event and six shorts.
Alex offers a spoiler-free review of "Star Wars: The Last Jedi," analyzing the new characters, special effects, and acting of the latest saga chapter.
"They Drew As They Pleased, Vol. 3 - The Hidden Art of Disney's Golden Age: 1940's - Part Two" celebrates six unsung artists and abandoned projects.
Disney's Rodgers & Hammerstein's Cinderella celebrated it's 20th anniversary in 2017 and we offer a look back at the legacy of this Whitney Houston classic.
Disney Junior Holiday Hits is an album collecting 25 Christmas and Hanukkah songs from shows like "Elena of Avalor," "Puppy Dog Pals," and "Vampirina."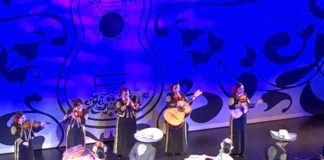 Seeing Pixar's "Coco" at Disney's El Capitan Theatre in Hollywood makes it an extra special experience with a dazzling curtain show and The Mariachi Divas.
The Walt Disney Family Museum recently hosted Disney Art Director Mike Giaimo, who gave a presentation on how Eyvind Earle inspired the design of Frozen.
Princess Leia and Carrie Fisher leave a lasting impact on the future of Star Wars, as evidenced by a discussion with the heroines from "The Last Jedi."