Recently, the One Man's Dream attraction at Disney's Hollywood Studios completed its transition into Walt Disney Presents. While some of the same displays from...
"The cool thing about transferring to a school like Horizon High is that it's not only a great place to invent things, it's also...
In the words of Kelly Ripa,"I am happy to confirm that Ryan Seacrest is returning of the host of American Idol! … Wait. Let...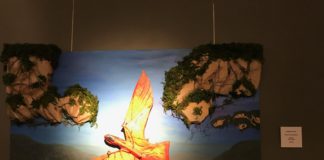 In One Little Spark, the second memoir from the late and legendary Disney Imagineer, Marty Sklar, he defines the meaning behind the phrase "visual...