WARNING: Potential spoilers ahead for everything leading up to tonight's finale. If you haven't seen the latest episodes, you might want to get caught...
February 6th was the first annual Disney Reads Day, marking the company's 50 millionth book donation. From the morning to afternoon, Disney Stores ran...
January 23 was the day for the public to view Minnie Rocks the Dots, a Disney fashion event created in collaboration with Refinery29. The...
We previously took a look at the apparel and ornaments that are available this holiday season at the Disney Parks. Here's what didn't fit...
Holidays at the Disney Parks means many things: tasty food, special parades and entertainment, and, of course, tons of themed goods to buy. This...
Natalie shares all the new ShellieMay the Disney Bear merchandise which just debuted at Disneyland and Walt Disney World.
Natalie shares a presentation from the D23 Expo that highlights upcoming merchandise coming to Walt Disney Parks and Resorts
Natalie checks out the Evilos booth that was located at the D23 Emporium to see what this artist has been up to.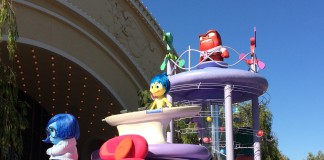 Natalie shares with us the Inside Out Pre-Parade that is currently being performed at Disney California Adventure
Natalie interviews Disney Channel star Dove Cameron and author Melissa de la Cruz about Disney Descendants
Natalie reports on the new Smokejumpers Grill at Disney California Adventure
Natalie Kipper highlights some recent products available at Disney Store.
Big Hero 6's Baymax pop ups in Beverly Hills with a special appearance by the movie's directors and producer
Natalie shares a photo update from the Disneyland Resort.
Natalie shares a new Frozen merchandise item that is available for pre-order
Our 13 days of Halloween continue with a tasty look at the Halloween treats available at the Disneyland Resort.
Day 4 of our 13 Days of Halloween continues with Natalie's look comparing the merchandise available at domestic Disney Parks to that which is available at the Tokyo Disney Resort.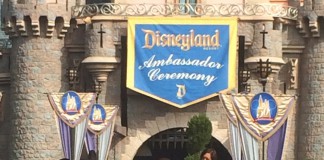 Natalie reports on the Disneyland Resort Ambassador Ceremony held at Disneyland Park on Friday.
Natalie attends a Halloween fashion show featuring Disney costumes for the whole family (including dogs)
Natalie recaps the final day of the Legends of Frontierland experience at Disneyland Park. Were you a citizen of Frontierland or Rainbow Ridge