Welcome to Disney Extinct Attractions. My name is Cole, and I'll be your host on today's journey with Mickey to Disney Parks around the world.
This past Saturday, Tokyo Disneyland celebrated its 34th anniversary, not a monumental anniversary, but still a fun time nonetheless. I've never been to the Tokyo Disney Resort, but it's definitely on my bucket list of places to visit, especially to see Tokyo DisneySea. All of the attractions there look really amazing, so I can't wait to get there and experience it all one day.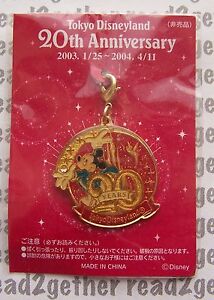 Speaking of Tokyo Disney's anniversaries, our journey today actually begins during Tokyo Disneyland's 20th anniversary. On April 15th, 2003 (the actual day of the anniversary), the park debuted its limited-time castle show, Mickey's Gift of Dreams.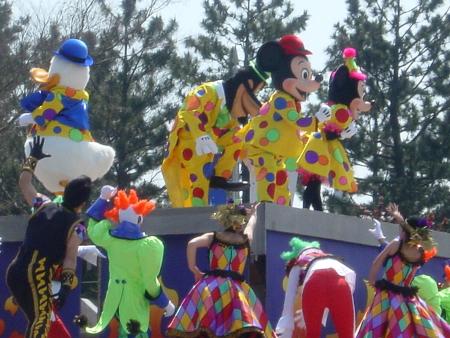 There isn't too much information about there about the show's history because of how short it ran, but I do have some plot details. In the show, Mickey and his friends all gathered in front of the castle to have a celebration of the park's 20th anniversary. Along the way, they try to make their dreams of going to the jungle, becoming princesses, and more come true, but they need to keep an eye out because some pesky villains appear along the way. So if that piqued your interest, check out below for the full video. (Disclaimer, the whole thing is in Japanese, so it may be hard to understand.)
The part of the show that impressed me the most was the quick scene changes. Items would simply move up and down from the floor, but in a way that felt natural and lent itself to the narrative. In addition to that, I just felt that the show as a whole was a lot of fun, with the performers really giving it their all.
But as I said earlier, Mickey's Gift of Dreams had a limited engagement, so it came to a close on September 19th, 2003, but not without throwing a little pixie dust towards the Magic Kingdom.
As a part of the Year of a Million Dreams celebration, Dream Along with Mickey opened in the Magic Kingdom on September 30th, 2006. Directly inspired by Mickey's Gift of Dreams, the show brought a lot of life to the area in front of Cinderella Castle.
As a Disneyland native, there is not enough room in front of Sleeping Beauty Castle to have shows, so I'm always amazed when I see shows at other parks in front of the castle. Seeing Dream Along with Mickey, even in video form, I still felt that sense of wonder, so check out below to see it for yourself.
Dream Along with Mickey came at a time when obsession with Disney Princesses and pirates was at a maximum, so the two themes made up a big part of the show. However, this decision definitely wasn't a poor one because those segments of the show had a lot of heart.
Overall, I think the show flowed really well and was definitely a great addition to the Magic Kingdom. However, I don't think it was as good as Tokyo's version because even though the stories were nearly identical, Gift of Dreams was more grandiose in its presentation, and that went a long way with me.
But the most important part of Dream Along with Mickey's legacy is that it was one of the first examples of characters having motive faces. Before this time, all of the walkaround character faces were static, but this show actually allowed motion and synchronization with the audio track, especially with characters' eyes and mouths. Now, we barely notice this in shows because of how commonplace it is quickly becoming, and we have this attraction to thank for that.
Eventually, Dream Along with Mickey's run came to a close on April 2nd, 2016. The show had a lot of fans who were not excited about the show leaving, but it had lasted for nearly 10 years, so that is an accomplishment in itself (especially compared to the five months that Gift of Dreams lasted). Its replacement, Mickey's Royal Friendship Faire, has gotten some mixed reviews, but change still is helpful to keep the park feeling fresh, and I think it was the correct choice for the park to make.
But in a blast to the past, our story isn't over yet as we head on over to the Disney Cruise Line.
Debuting on the Disney Wonder in September 2003, the show The Golden Mickeys was an immediate hit with audiences, so much that it made its way onto the Disney Dream, as well, and is still running on both ships.
In fact, the show was so popular that it actually made its way into the parks, something that almost never happens. (It may actually be the first time it has happened because I could not find any other cases of it occurring, though Toy Story the Musical was close to being in the parks at one point.)
The Imagineers found the perfect spot for the hit show: Hong Kong Disneyland. The Golden Mickeys opened on September 12nd, 2005, the park's opening day, and helped provide some life to the park that initially wasn't as successful as Disney was hoping it would be.
Located in the Storybook Theatre in Fantasyland, the show was actually my favorite of the ones I'm going to talk about today, so check it below if you don't want any spoilers.
My favorite part of the show was how completely original it was. The whole story is shaped around Mickey, Minnie, and one of their cast member friends hosting an award show called The Golden Mickeys. It was a little hard to understand what the award show was recognizing, but I like it better that way because it's as if they held it just for fun. I like to think Mickey and Minnie are the kind of people, who would just host a show for no reason other than the fact that they love their friends and want to honor them.
As is reminiscent of many of the Cruise Line shows, the show featured a whole host of characters from the Fab Five in cool costumes to characters that you rarely see in productions (or even around the parks) like Quasimodo and Lilo. Their appearances got me really excited, and I would love to see more obscure characters keep popping up in shows and around the parks like they did for Disneyland Paris's 25th anniversary.
I also really love the Oscars, so it was really exciting for me to be able to see the framework of this Disney award show come together, especially with great hosts like Mickey and Minnie.
Overall, if I were to suggest one show to watch from today's offerings, it would be The Golden Mickeys just because the caliber of it was fantastic. It truly felt like a Broadway-style show, and that ended up bring a lot to the table.
As with all attractions on this blog, The Golden Mickeys were doomed to end and end they did on July 26th, 2015. The show was replaced by Mickey and the Wondrous Book (which seems similar to Mickey and the Magical Map in Disneyland from what I can tell).
But you can still catch the show on the Dream or the Wonder, so be sure to look out for it if you ever find yourself on one of those boats.
Next week, we are going to have a throwback post, with the post following these clues.
1. This attraction made appearances in two different parks.
2. This attraction had three different names to keep up with the changing world.
3. In one of the parks, the attractions was replaced by a restaurant.
I hope you enjoyed this post and hearing more about what Mickey has been up to across the world. Who knew that he was such a world traveler?!
Thanks for reading, and have a magical day!