Welcome to Disney Extinct Attractions. My name is Cole Geryak, and I'll be your guide on today's flights through some of the Disney Parks.
Tuesday morning, the nominations were announced for the 2018 Oscars, and Disney films managed to pull in 10 nominations across nine different categories. Unfortunately, Disney did not have a ton of success in the larger categories, but Coco did manage to pull off a nomination in the category of Best Animated Feature (where I would be shocked to see it not win).
So now that we know that Disney films are currently flying high at the box office, let's take a look back at some attractions that have done some flying of their own.
Disneyland looked a lot different when it first opened in 1955. Many of the types of technology that now populate the parks were not yet invented, so the parks had a more simplistic nature about them. The most sophisticated attractions that you would see would be attractions like the Jungle Cruise and Peter Pan's Flight, which are still impressive in their own right, but pale technologically to attractions we have today like Indiana Jones Adventure and Star Tours. Therefore, there was a lot more room for other simpler attractions that you would never find in the parks today like The House of the Future and today's first attraction, Flight Circle.
Starting in September 1955, a group of young men would fly model planes in the middle of Tomorrowland to entertain guests on a daily basis. These planes were brought in as a way of showcasing model planes and a demonstration of U-control aircraft. What this control meant was that each plane was connected by a couple of strings to a controller that each of the pilot would use to control the planes. Occasionally, some of the gutsier pilots would even attempt to fly three planes, using their mouths to control the third plane.
I really like the placement of the attraction because it had prime real estate right near the center of Tomorrowland, so these little planes received a lot of attention from guests. But these were just simple model planes after all, so eventually guests began to bore of the straightforward show.
One way that they tried to up the popularity was by including a man using a jetpack who would launch from the Flight Circle. There is not much written about the men who made this trek, but it was enough to keep the attraction open until 1965, when the lack of popularity was simply too much to justice its continued existence.
Overall, I think the public saw the changing Disneyland and realized that model plane were not what made Disneyland special. I mean if I had the choice between riding the Matterhorn or watching some model planes fly around, I know what I would choose. Unfortunately, the attraction closed before it was easy to videotape an attraction, so there isn't any actual footage of the attraction to peruse (at least that I could find). But that's not the case for our next attraction, which takes us across the country to the newest Walt Disney World park, Disney's Animal Kingdom.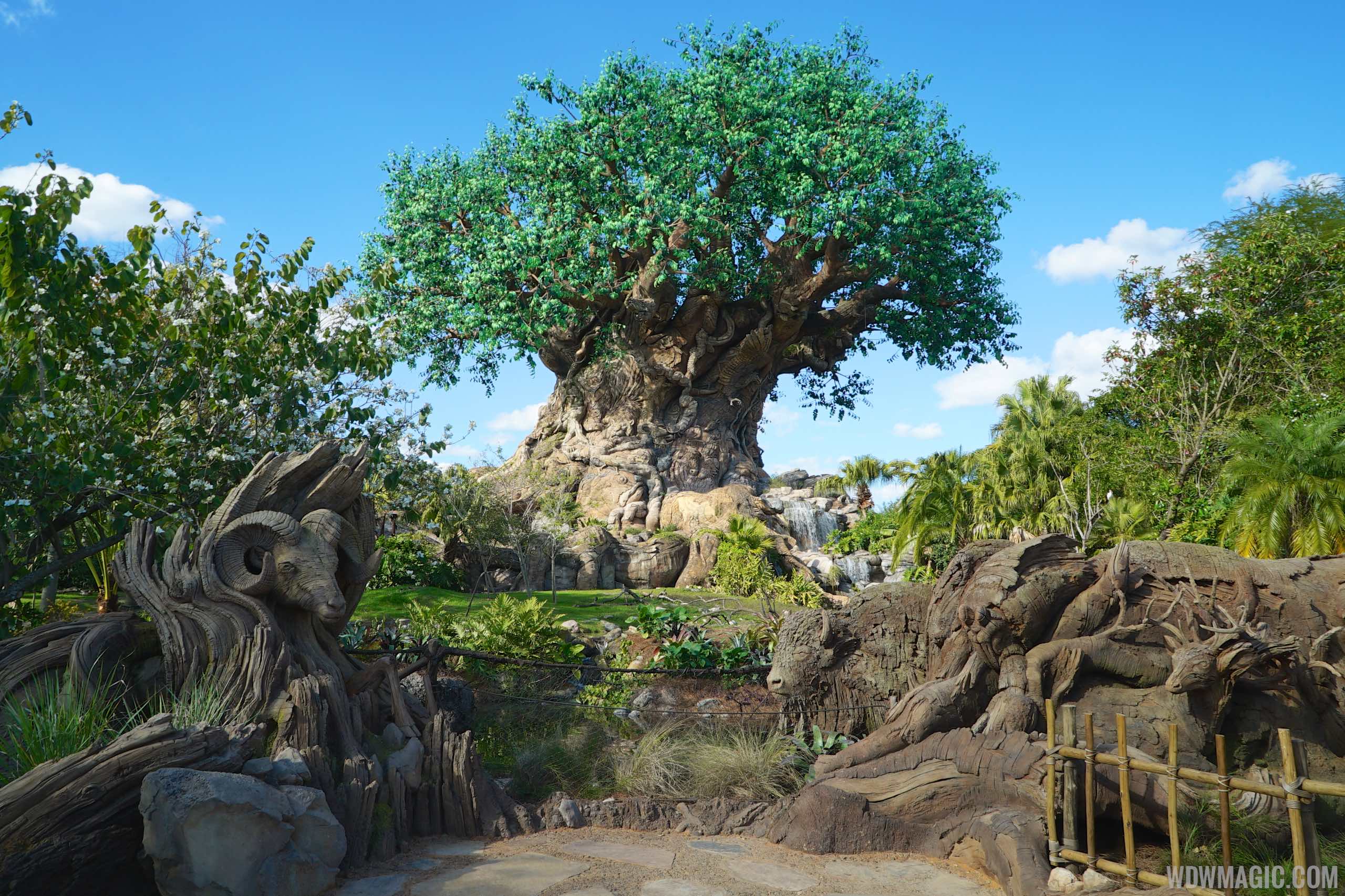 When Animal Kingdom first opened, there was not much to do (and admittedly, there is still barely enough to make it a full day park even today), but one attraction that was around was Flights of Wonder. Opening along with the park on April 22nd, 1998, Flights of Wonder fit in perfectly with the rest of the park in that it focused its message on the beauty of nature, especially animals.
Flights of Wonder was the only show at the park that featured live animals in it, as all the other attractions featuring live animals were either the safari or walkthrough exhibits. But even though Flights of Wonder had that unique aspect in its favor, it was one of about five attractions at Walt Disney World that I never actually got the chance to experience. (Well, within the past ten years.) So my first experience with the show was actually watching it online, just like you can do below.
Let me start this out by saying that I really regret never having the chance to experience this attraction in person.
I have to point out how cool I thought the stage looked. It had that old temple feel  that really lent itself to the setting of this show. You just know that there have to be some really cool birds hiding in this ancient structure.
But the real star of the show was obviously the birds featured throughout. With everything from a parrot to an eagle to a crane, so many birds got a chance to be featured throughout the course of the show. Plus, the host did a great job of passing along a lot of interesting facts about each of the birds that were featured. Furthermore, the show did its best to only feature the birds performing their natural behaviors, an element that was fairly unique to animal shows at the time.
My favorite part of the attraction was not the birds, however. I found myself laughing at everything said by a tour guide who stumbled into the show not realizing where he was. Naturally, he had a fear of birds, and his hijinks kept me cracking up the entire time.
Overall, I really regret not seeing Flights of Wonder when it was in the Animal Kingdom. Knowing what I missed, it is definitely a show that I would have tried to see every time I visited Walt Disney World.
Unfortunately, I missed out on Flights of Wonder by about a week as the show officially closed on December 31st, 2017. Just a few weeks before it officially closed, Disney announced that Flights of Wonder would be replaced by a new show based off the Pixar film Up. Knowing what Flights of Wonder was, I'm excited to see what changes they make to adapt it to the film, but we'll have to wait until later this year to find out.
So now that we've taken this quick flight, let's look at where we'll be flying to next week.
These attractions were all attractions at one Walt Disney World park.
Two of these attractions were exhibits more so than attractions.
The other attraction will be closing next Saturday.
I hope you enjoyed today's look at a couple different kinds of flight in the Disney parks. I was especially happy to finally get to experience Flights of Wonder (as you could probably tell).
Thanks for reading and have a magical day!