Welcome to Disney Extinct Attractions. My name is Cole, and I'll be your guide on today's trip to Hong Kong Disneyland.
This past weekend, some news outlets began to report that the Tokyo Disneyland Resort is considering building a third park on premise. These sources were even claiming the park could be completed as early as 2022. Unfortunately, Tokyo Disney has a similar problem to Disneyland in that there is very little real estate on which to build, so we'll have to see whether this park, reportedly entitled Tokyo DisneySky, actually ends up becoming a park in the Disney pantheon.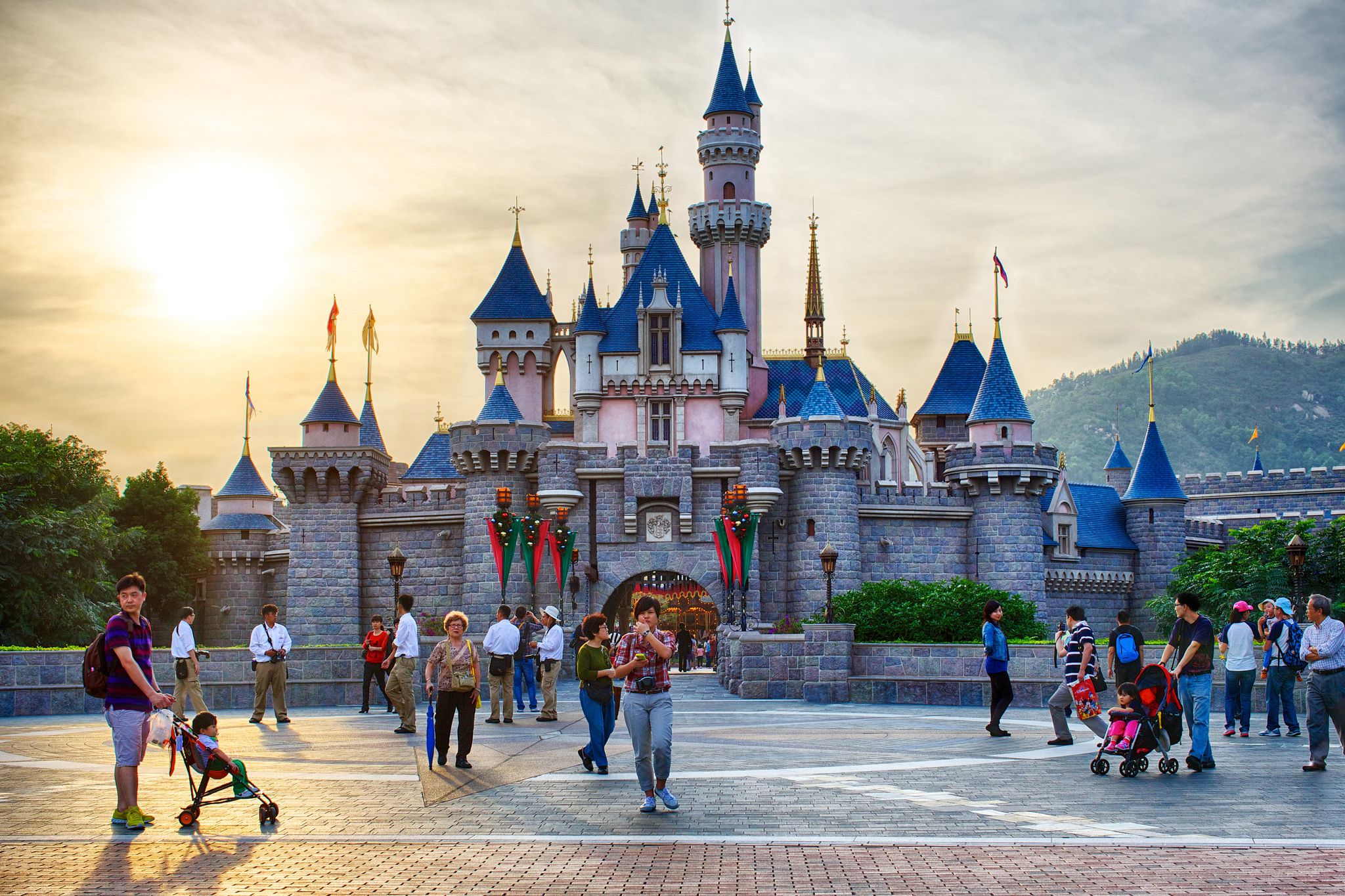 Now that we are across the pond in Asia, let's head south to Hong Kong Disneyland, probably the least heralded Disney park in the world. However, big changes are coming to the park in the future with an overhaul of the castle, more Marvel-themed attractions, and other enhancements. I'm very excited to one day visit the park and see everything it has to offer. But for now, we're going to jump back to 2007, the year of new parades.
The fun began on July 14th, 2007 with the park's newest parade, Mickey's WaterWorks. Debuting as a summertime parade. This parade was unique in that they actually involved guests in the water fun. I know of some other parades that gave guests a little splash, but as far as I know, WaterWorks was the only parade to really try and drench the guests. If you don't believe me, you can check out the video below and see it for yourself.
The idea behind this parade was so cool because it was unlike any other parade, even down to the floats that are included. The entire parade was focused on the landscaping of the park, a novel idea that has never been repeated elsewhere.
A lot of the floats were also really cleverly designed, with one of my favorite floats being an Alice in Wonderland float. (Unfortunately, I couldn't find any pictures of it.) I wish that we could have had a parade that was this much fun in the sun for the summer season at Disneyland.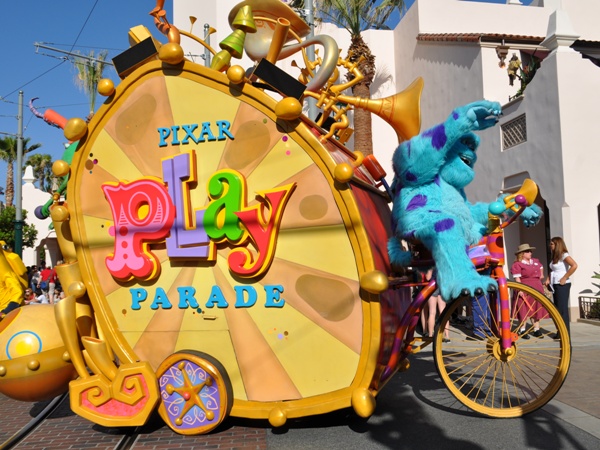 But my favorite part of the WaterWorks parade was the theme music. The theme song was reused when the Pixar Play Parade was created for Disney California Adventure, so it was super interesting to hear the song sung in Chinese instead. Also, now that Pixar Play Parade will be making its home in Disneyland this summer, the WaterWorks parade still lives on today, even after it closed on October 31st, 2013, so that the Flights of Fantasy parade could make its home there year-round.
Mickey's WaterWorks parade wasn't the only parade to debut that year, though, as the Glow in the Park Halloween Parade opened on September 24th, 2007.
Making its way through the park during every Haunted Halloween event for years, I am a firm believer that this is the greatest Halloween parade that Disney has ever created. I know that this is a contentious statement, but I would say that you should watch the video below before making a full condemnation of my thoughts on the parade.
What I loved the most about the parade was how cool so many of the floats were. They all were very inventive, plus they featured a ton of really cool characters like every Disney villain imaginable. There were Maleficent, the Queen of Hearts, Chernabog, and more.
The parade didn't stop at villains, though, as it also featured the Fab Five on their very own pirate ship.
But my favorite characters to see were the abundance of Nightmare Before Christmas spooks. The first two floats were all Nightmare-themed, and they added a spooky element to the parade combined with some scarier musical choices. Personally, I'm a huge fan of spooky events, so that aspect is really what makes this parade so special to me. It had all the charm that Disney parades generally have, but the added spookiness is what really made it stand out to me. Plus, it was still a full-fledged parade unlike some of the other Halloween parades in Disneyland and Walt Disney World.
There were also a few actual glow in the dark scenes where all the costumes lit up, and the dancers produced some awesome tricks during those scenes. So overall, the parade was just purely awesome, and it even managed to last in the park until October 31st, 2013 when Paint the Night took over nighttime duties for Hong Kong Disneyland. But luckily for us, we still have one more parade to discuss today.
Disney Let It Snow Parade opened on November 23rd, 2007, making it the third parade to open in Hong Kong Disneyland that year. Just like the Glow in the Park Parade, Let It Snow was a seasonal parade that would only appear during Christmas time.
Interestingly enough, the parade was actually just a redressing of the Hong Kong Disneyland parade, Disney on Parade. If I hadn't known that fact, I never would have guessed because all of the additional Christmas decorations looked perfectly at home on the floats. And now you can see for yourself by checking out below.
This parade had another Alice in Wonderland float in it, making it the third parade of the day to have some kind of Alice reference in it. With Alice being my favorite Disney film of all-time, I really appreciate that Hong Kong had such a focus on a classic film.
Outside of that, everything else was pretty normal about this parade, but I still really enjoyed it a whole. You could tell that the performers were having a lot of fun, which I always appreciate in a parade. Ultimately, guests felt about the same about the attraction, with the parade closing on January 2nd, 2011.
So that brings our story to a close, though I do think it's crazy that Hong Kong Disneyland had three different parades debut in the same year. Without further ado, here are your clues for next week.
One of these attractions never existed, while the other briefly appeared in Walt Disney World.
These attractions had to do with a certain man of the jungle.
One was a musical, while the other was a roller coaster.
I hope you enjoyed this look at some parades from the other side of the world, especially a park that doesn't get as much attention.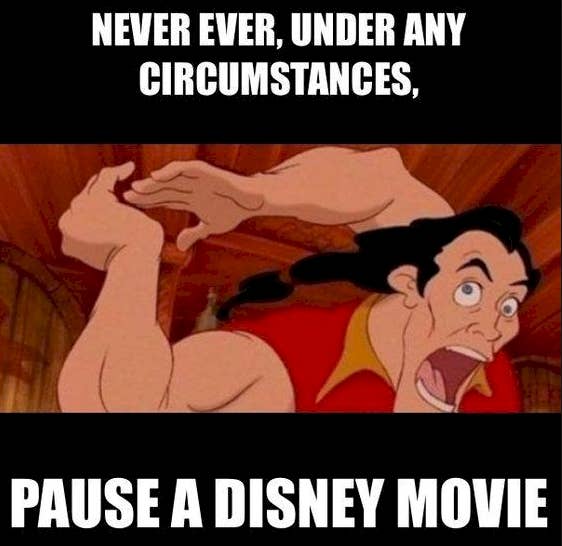 Thanks for reading, and have a magical day!