Welcome to Disney Extinct Attractions. My name is Cole, and I'll be your guide on today's journey through some of the behind the scenes of Disney's Hollywood Studios.
Tonight, Thor: Ragnarok will hit the big screen, marking the long-awaited return of Buena Vista to theaters. Believe it or not, Disney has not released a film in theaters since Cars 3 on June 16th. While that may not seem like long, it is actually the largest gap between Disney theatrical releases since 1992. But Disney films are now in full flow as there will be a Disney release every three weeks for the rest of the calendar year (Coco and The Last Jedi).
Even though Disney is such a huge force in all forms of entertainment today, one must never forget that the company started as a film studio and remains entrenched in that spirit today, so much so that they built an entire theme park around it, Disney's Hollywood Studios (plus, Walt Disney Studios Park in Paris).
As has been discussed on this blog before, when Disney's Hollywood Studios was created, the Imagineers behind the park designed it as a behind the scenes look at how movies are made. Today, the park has clearly moved further and further away from that goal, but films still remain at the heart of the park.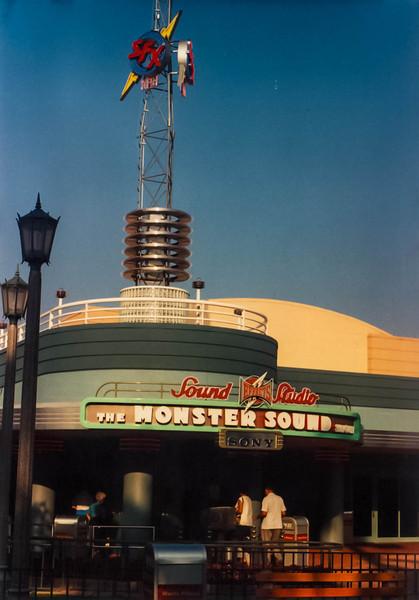 Opening on May 1st, 1989 (along with the park itself), The Monster Sound Show taught guests about foley sounds in films. Foley, the art of creating the background noises in films, is relatively easy to pick up on and helped guests learn about this behind the scenes magic. Every show, random guests from the audience were chosen to perform the sound effects for a short film starring Chevy Chase and Martin Short. These two masters of comedy starred in a three-minute slapstick scene where a hotel worker (Short) attempts to murder a life insurance agent (Chase). It sounds a little morbid, sure, but everything was played for laughs, which you can see for yourself below.
Sponsored by Sony and shown in the ABC Theater, this show was unique in how it gave the volunteering guests a hands-on experience to create the sound magic. At the beginning of the show, a professionally made audio track would play along with the film clip, so audiences would understand what it ideally would sound like. Following that, the volunteers were brought to the front, and the clip was replayed with volunteers watching the clip and doing their best to recreate the sounds using the various provided equipment. Finally, the clip was played one more time, but using the sounds that were just recorded. Generally, the volunteers were not professionals, so the final time kept everybody chuckling throughout because of the slight faux pas that occurred.
I really loved that Disney gave people this chance to become "filmmakers" themselves. The theater only held 270 people, leading to a more intimate experience that kept everyone involved in the whole process. The only issue was that most of the volunteers were adults because foley is a slightly more rigorous recording process. Because of this lack of youth involvement, the show's content changed on July 1st, 1997 to focus on the Saturday Morning cartoon series that Disney had on ABC. With the theater name changing to the ABC Sound Studio, the show started showing a 45-second cartoon as opposed to the previous 3-minute film, giving younger guests the opportunity to get involved, as well.
However, this change was not enough to keep the attraction around forever, and as the ideals of the parks changed to focus more on bringing the movies to life, the attraction began to feel outdated, ultimately closing on February 20th, 1999 to make way for the next attraction on our list, Sounds Dangerous.
Sounds Dangerous debuted on April 22nd, 1999 and continued to keep the theater focused on the use of sound. Starring Drew Carey as a bumbling undercover cop, the show strived to take advantage of the actor's popularity while his show was at its peak. Sounds Dangerous was unique in that it was an audio journey as opposed to a traditional filmed show, but before I say too much more, you can check it out below.
The show started out with a brief video detailing that we were watching Undercover Live, a show about a cop (Carey) who was trying to bust a smuggling ring. We begin by seeing Carey with a camera on his tie, getting ready to infiltrate the snow globe manufacturing plant he is at. But sure enough, Carey manages to mess up the camera, so all we are left with is the audio feed for most of the rest of the attraction, plunging the audience into darkness.
Luckily, Carey gets into a lot of funny hijinks throughout the rest of the attraction that keep guests from feeling more uneasy than they would from simply sitting in darkness and listening. Guests would sit down and place headphones over their ears. The headphones utilized binaural technology to really immerse the guest in the action.
Overall, I thought that the concept for the attraction was really interesting, and its execution even more so. I've never seen (or heard) an attraction that functioned quite in the way that Sounds Dangerous did, with it feeling more like a radio serial than anything else. Its novelty helped the relatively simple attraction last in normal operation until 2011, when it began to run seasonally. It continued in this fashion until May 18th, 2012 when it officially closed to make way for Carbon Freeze Me — an event during Star Wars Weekend. The theater then stood empty for a few years before Star Wars: The Path of the Jedi took over, still standing today, though we'll see what happens when Galaxy's Edge opens.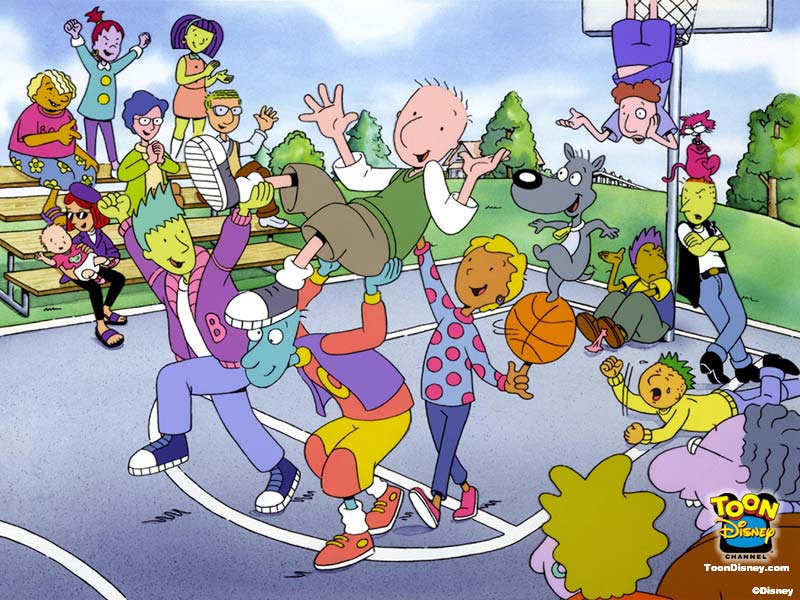 As mentioned earlier, the Monster Sound Show was changed to focus on ABC's Saturday morning cartoons, with a part of that lineup being the television show, Doug. The show was popular enough that a theatrically released film called Doug's 1st Movie was released on March 26th, 1999. To tie into the film's release, Disney decided to bring the show to life in the ABC TV Theater with a show called Doug Live!
Debuting on March 15th, 1999, the show started with a preshow where guests were chosen to make an appearance in the show itself. These guests would help tell the story of Doug working up the nerves to talk to his crush, with the musical making for an interesting choice to become part of the Disney pantheon, so check it out below.
I want to preface this by saying I've never seen Doug before, so maybe people who loved the show will have different thoughts on it, but I just didn't think that it fit that well into the grand scheme of a Disney Park. Its story of a preteen having his first crush felt a little odd of touch with a typical Disney attraction, at least in the way that it was presented. The songs weren't too bad though, so I definitely don't have any issues with them adapting it into a musical. (Plus, that keeps the sound theme of this article alive.)
But overall, the show simply lacked the calibre of a Disney Park show. To me, it's most comparable to a show that one would find at their local amusement park (unless you live in Anaheim or Orlando), in that it lacked the production value and entertainment factor that you find with Disney. That fact, combined with the lack of the identifiable Disney characters, is what I believe led to its ultimate demise. However, I don't think the show is bad per se; it just did not fit in with the rest of the park.
Doug Live! ultimately closed on May 12th, 2001, barely two years after the attraction had opened. To make matters worse, the theater remained vacant for nearly eight years before hosting The American Idol Experience, but that's a story for another day.
So now our journey through Hollywood Studios' soundsational past has come to a close, but here's to next week and what we'll learn about then.
This land still exists, though it has been altered dramatically since it first opened.
This land will be changing to focus more on a Disney brand within the next year.
In this land, you may happen to hear some Beach Boys.
Thanks for reading, and I hope you enjoyed this look back at some soundtacular attractions. I am very excited for next week's article because it will have a different feel than most of my previous, so be sure to check back in next Thursday.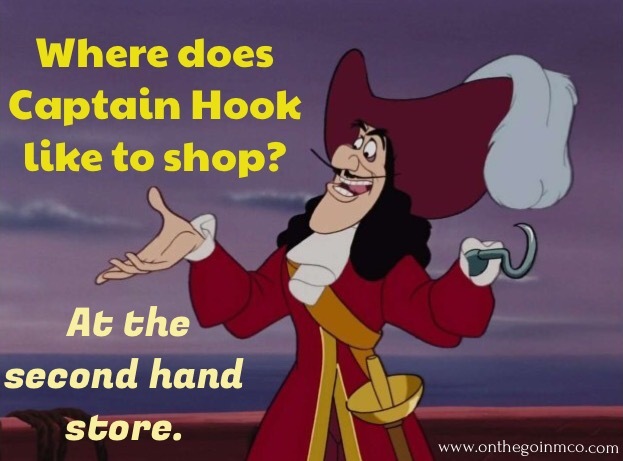 Thanks for reading and have a magical day!