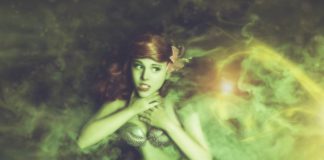 It's one thing to dress up in incredibly detailed cosplay but combining that with amazing photography creates something truly special. That's exactly what photographer...
In honor of Princess Week here at LaughingPlace.com, I have a new quiz featuring Disney princesses. I've selected 15 of my favorites - one question...
These two Snow White pictures by Hanny Honeymoon are stunning, especially this first one. Snowwhites garden Model and Designer: Photographer: follow me if you like! www.facebook.com/HannyHoneymoo…...
VanityFair.com explores the adult obsession with Disney princesses online and how unique (and viral) posts on this topic have become.