For those unfamiliar with my blog and writing, you may not know that I am 20 years old. (If this is the first article...
In August of 1997, The View premiered on ABC. The show was fighting an uphill battle. At the time, ABC's Daytime programming at 11...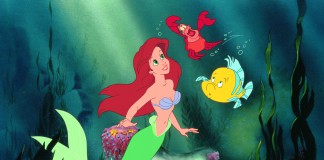 It has been a hot minute since I've written a blog (Hello all!), but today's exceptional news had me rushing to my computer to...
August 25th, 2006 was the date. I had just started the fifth grade at a new school. I was 25rezoned to an elementary school...
Raven-Symoné, iconic star of the long-running Disney Channel hit "That's So Raven" and co-host of ABC's "The View," will guest star in Disney's newest...
Marshal shares why he is supporting Princess Mia in this year's Mouse Madness