It was January 20th, 2006. A Friday night. The movie premiered and I was...I don't know, probably playing my Wheel of Fortune CD-ROM game...
Welcome to Cranium Command, a new series I'm beginning to show Disney that if they used their brains, there are some very simple ideas...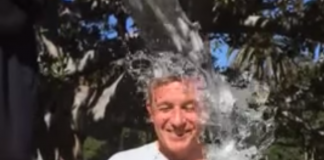 Bob Iger, Marvel Cinematic Universe, Star Wars, Disney Channel, Disney Theatrical and Frozen. The thing that all of these have in common is that they are Disney. The other thing they have in common is that they have all dumped a bucket of ice water over their heads to support ALS. Check out our recap of the shivering madness... so far...